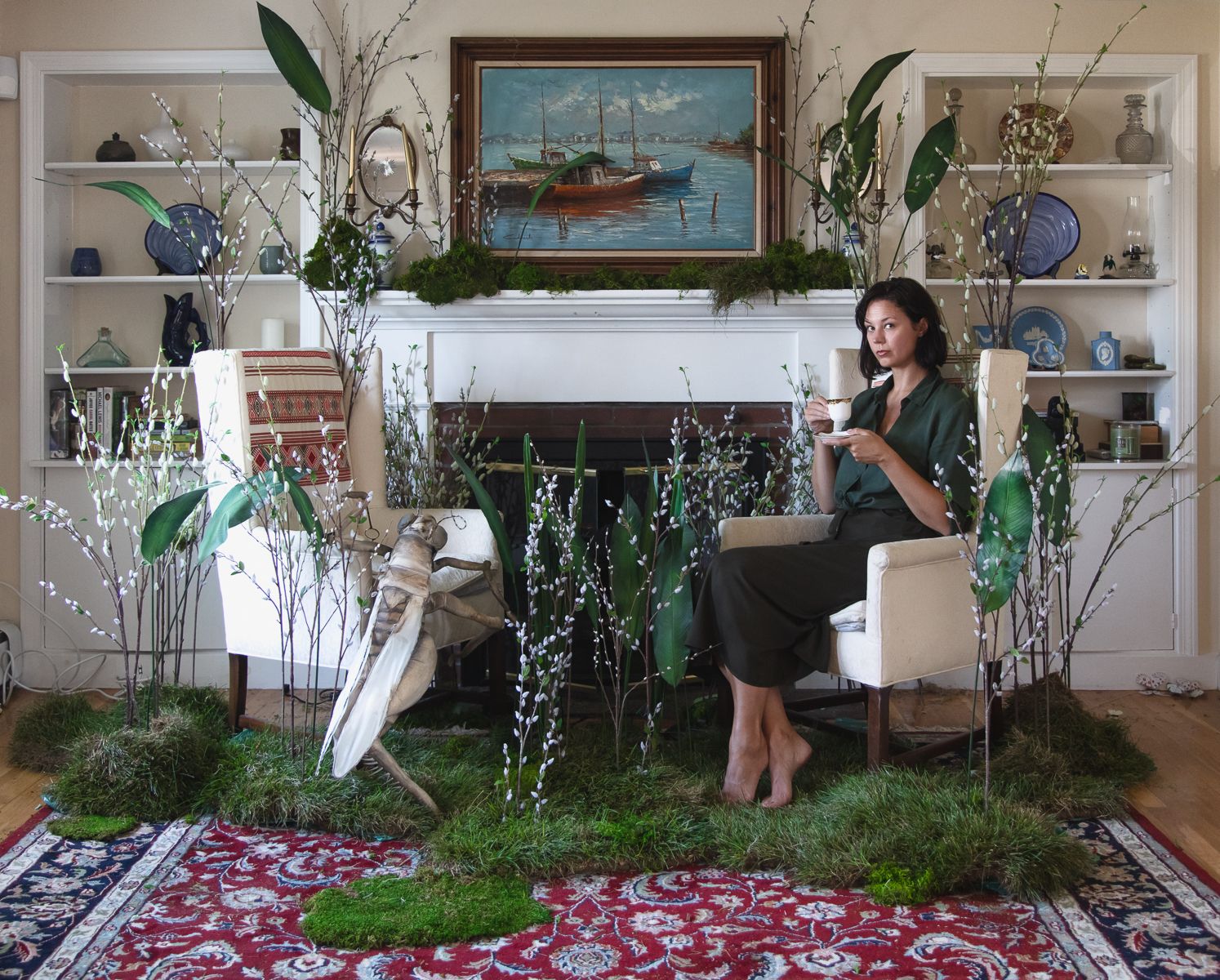 Bio:

Adrien Broom is an award-winning photographer, set designer, and filmmaker based in NYC and Connecticut. Drawing upon her diverse background in fine and decorative arts, Broom creates intricate, handcrafted sets that transport viewers to fantastical realms, evoking the imaginative worlds of childhood and exploring the contrast between nature and fantasy.

Broom's fascination with surrealist and fantastical art dates back to her childhood in Lyme, CT, the oldest art colony in the United States, where her family's involvement in the arts helped to nurture her creativity. Her extensive education in fine and decorative arts in Florence and London has further informed her work, resulting in a unique aesthetic that blends the feel of classical paintings with contemporary media.

Adrien's sets are all meticulously handcrafted without the use of computer-generated imagery, which serves as a testament to her unwavering commitment to traditional methods. By carefully selecting materials and paying meticulous attention to detail, Broom imbues her work with a tangible quality that invites viewers to engage with the physicality of the sets and explore the fantastical worlds she creates.

Broom's award-winning work has been featured in solo and group exhibitions at renowned institutions across the globe, including the Hudson River Museum in Yonkers, NY, the Southern Vermont Arts Center in Manchester, VT, the Edward Hopper Museum in Nyack, NY, and The Centro di Cultura Contemporanea in Florence, Italy. Her ongoing exhibition, A Colorful Dream, is currently touring North America from 2023 to 2025, highlighting her dedication to creating works that inspire wonder and awe in audiences.

Broom's artistic achievements are a reflection of her extensive education and training in the fine arts, including a BA in Computer Animation from Northeastern University, studies in Fine Art at the SACI College of Art and Design in Florence, Italy, and studies in Fine and Decorative Art History at Christie's in London. Through her captivating works, Broom pushes the boundaries between reality and imagination, showcasing the enduring power of traditional techniques in an increasingly digital age.
CONTACT:
info@adrienbroom.com
917.623.4340